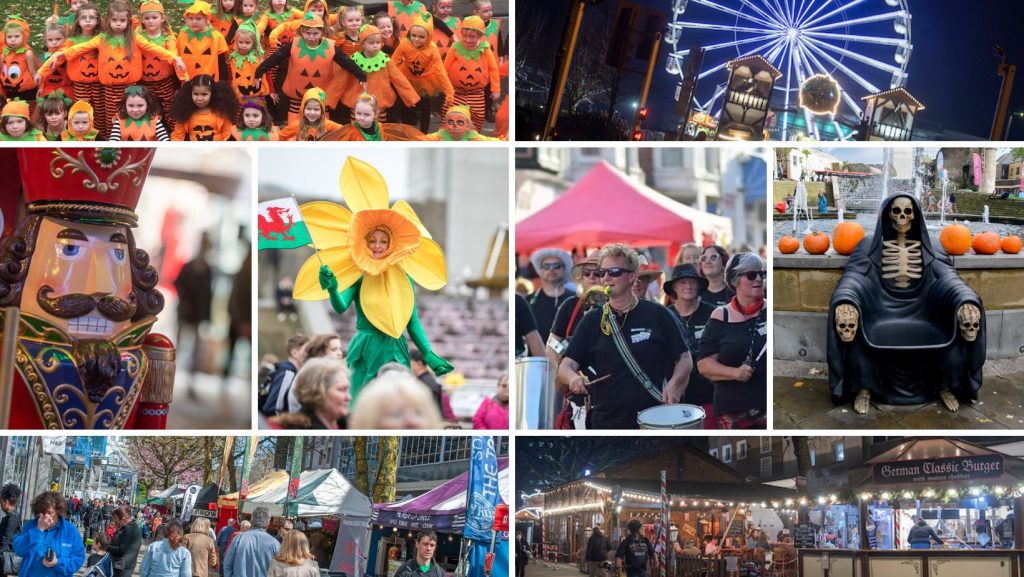 City Centre Management facilitates a series of seasonal events throughout the year, both independently and in association with other Swansea Council departments, partnerships and organisations.
Continental Markets
Frequently throughout the year, Continental Markets visit the city centre bringing with them a wealth of traders with culinary delights from across Europe. City Centre Management assists in the delivery of these events.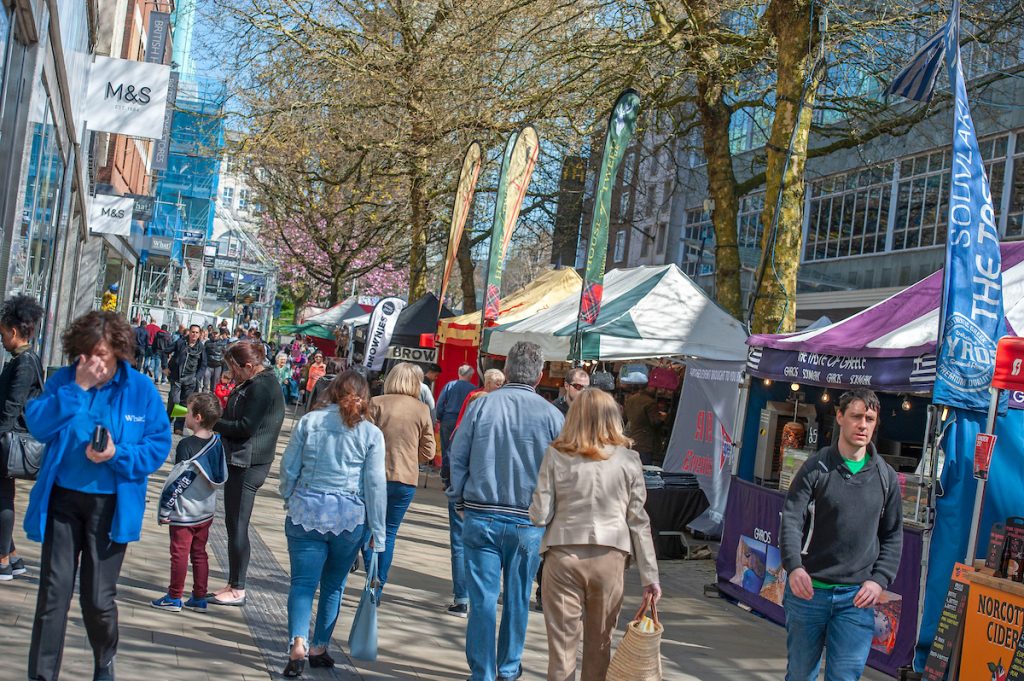 St David's Festivals
Welsh food festivals, such as 'Get Welsh' and 'Croseo', focussing on regional specialities and produce often pop-up in the city centre around St David's Day and are organised by Swansea Council. These events also include fantastic entertainment with an emphasis on Welsh language and culture.
Purple Flag
Celebrating Swansea's Purple Flag status, the Safer Swansea Partnership hosts annual events in the city centre that feature Swansea's diverse evening and night-time economy, these have included 'Swansea Big Weekend' and 'Alive after Five' and 2018's acclaimed 'Greatest Showman' themed event.

Halloween
Seasonal Halloween events take place annually in the city centre, including the popular 'Spooks in the City', these events include live entertainment, costume competitions and fun and games for all the family! City Centre Management facilitates the delivery of these events.
Christmas
Swansea city centre glows at Christmas! There's the annual Christmas Parade and Light Switch-On that illuminates the trees, lights and decorations that line the city streets, which City Centre Management assists in the delivery of. There's also a bustling Christmas Market, delivered by City Centre Management, which runs over the festive season.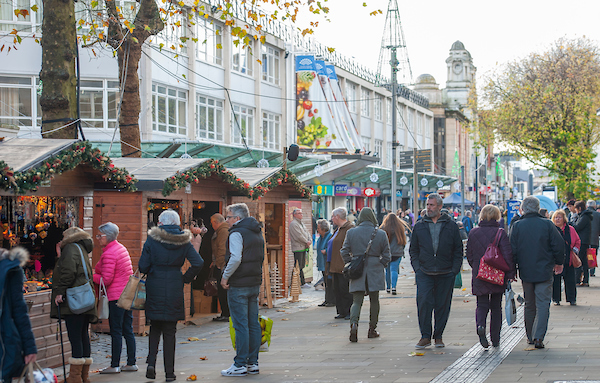 There's also a wide range of other events that take place in venues around the city centre, take a look at the City Centre Calendar to find out more!
This post is also available in: Welsh