Swansea's City Centre has something for everyone by day and night.
If you're looking for a great day out, a place to shop for the latest trends, be entertained, or dine out with friends and family, look no further – Swansea's got it all. The cultural scene is vibrant and varied with a host of museums, art galleries, cinema and theatres all promoting an excellent programme of annual events and activities.
Attractions – When in the heart of the city, you'll find some great attractions, with everything from cinemas, bowling, gaming, snooker, a gym, to Wales' first board rider and indoor tropical centre (known as Plantasia). For water enthusiasts you'll also find the marina that offer boat trips and a little further away on the promenade there's the new 360 water sport centre.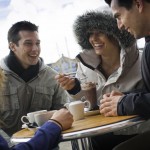 Eating Out – Swansea has a reputation for its culinary delights with an exciting range of local and international dishes available at a wide range of restaurants. From cafe bars to restaurants and bistros, Swansea offers a fantastic choice catering for all tastes and pockets.
Museums & Galleries – Swansea City Centre has an exciting variety of museums and galleries to suit all ages and interests. With the ultra modern facilities at the National Waterfront Museum to the extensive displays at Swansea Museum. For those interested in art, you'll be delighted at the galleries and in the city that will be sure to keep you busy for hours. Swansea offers a fantastic choice catering for all tastes and pockets.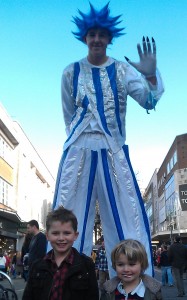 Sport & Activities – You can visit the home of Swansea City Football Club and the Ospreys Rugby Club in the international standard Liberty Stadium on the outskirts of the City Centre, or enjoy the facilities of the LC, Tenpin bowling, Laserzone laser gaming, Riley's snooker hall or Swansea's only 24 hour gym, The Gym!
After Dark – And as the sun sets on Swansea, an exciting night life of bars, restaurants, a casino and nationally renowned clubs will see you dance the night away. Party goers will discover that Swansea is one of the safest cities to enjoy a night out thanks to the work of the City Centre Pub and Club Watch scheme and Safer Swansea Partnership.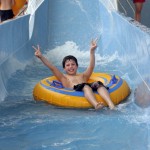 Events –
Throughout the year the city organises a variety of exciting events and activities.
This post is also available in: Welsh