The ambitions set out for our City Centre….
Our vision is to make Swansea a vibrant, exciting, attractive, sustainable, cultured European Waterfront City Centre, attracting businesses and visitors, driving the economy and enhancing the quality of life of residents of Swansea and South West Wales.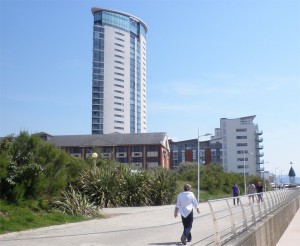 The Framework offers us high hopes for our City Centre, but to realise these, we have to succeed in the following strategic objectives.
We aim to…
Build a competitive City Centre economy founded on new services, skills and partnerships
Make Swansea an attractive and accessible retail destination, with major new premises, diverse specialist shopping, and supporting complementary uses
Create a high quality, attractive built environment, and make Swansea known as an exemplar for environmental excellence and responsibility
Maximise the use of our natural river and seafront assets, by creating new links and gateways to make them an integral part of the City Centre
Improve freedom of movement around and through the City Centre, whether on foot, on public transport or by car
Make Swansea a true destination city for tourists, visitors and business people alike
Assert Swansea as the major centre for health, education and other public services and agencies in southwest Wales
Express and celebrate Swansea's distinct identity through its landscape, building design, culture and heritage
Encourage more people to live in the thriving and vibrant City Centre
We can make each one of these objectives a reality – and make Swansea City Centre a better place, for years to come.
---
This post is also available in: Welsh