Swansea City Centre has dozens of coffee shops that offer everything from hot drinks and snacks to a full menu that would suit any taste or budget.
City Centre
You will find the larger chains of coffee houses in the City Centre such as Costa Coffee, and Starbucks, but we are proud offer are some speciality cafe's too.
---
We invite you enjoy a well deserved break from shopping at one of our coffee houses, and if your'e a regular visitor why not try a different place to your usual meeting place with friends or family?
---
---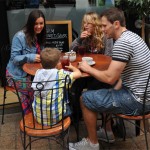 If you want to have your City Centre business listed here with a link to your web site please e-mail us your details to business@swansea.gov.uk
This post is also available in: Welsh